Juts a single day trip this time, visiting Eltham Palace and the Horniman Museum in SE London before heading off to Chatham Historic Dockyard.
Eltham Palace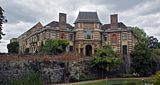 Originally a royal residence for the Tudors until the 16th century, Eltham Palace is best known today for the 1930s Art Deco wing from the time it was owned by the Courthauld family. Especially the foyer is one of the most splendid examples of Art Deco I have ever seen. It is actually quite impressive that the palace is half medieval half Art Deco and yet neither looks out of place. The Courtaulds would often entertain their guests in the Great Hall, which was constructed in the 1470s in the reign of Edward IV.
They also had a pet lemur, Jongy, accompanying them for 15 years on their travels. After getting bored biting the guests, Jongy would climb up the little bamboo ladder that linked the foyer to his cage.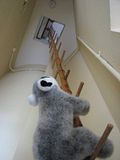 Horniman museum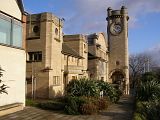 An unusual museum in Forest Hill, South London, with exhibits ranging from anthropology and natural history to musical instruments. The museum was founded by Frederick John Horniman, who having inherited his father's immensely successful tea trading business, was able to travel extensively and collect 30,000 items from around the world. Not the most impressive of museums, but I feel it would be worth revisiting at some other point with more time on our hands.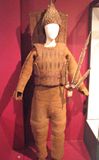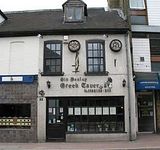 All that's great, but sometimes lunch is more important and we couldn't have gone to a better place for it. First time I find a proper and authentic Greek taverna outside Greece. Old Bexley Greek Taverna. Highly recommended, especially for its mean kleftiko lamb dish. Two minutes walk from Bexley rail station.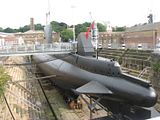 Chatham Historic Dockyard
Again at the Historic Dockyard, but this time we decided to focus on the Diesel-Electric HMS Ocelot Submarine, the last Royal Navy ship to be produced in Chatham, ending a tradition of Navy shipbuilding dating back to the 16th century and the Spanish Armada.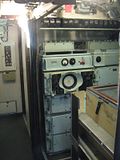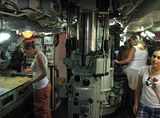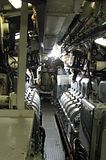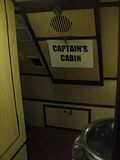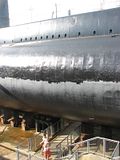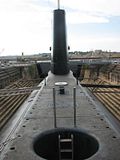 Visitors swing through the doorway hatches by holding on to the bar above the door.
More photos from the rest of the Dockyard, including a steamboat, the World War 2 destroyer HMS Cavalier, a crane, a mini sub, the 19th century HMS Gannet and RNLI rescue boats.