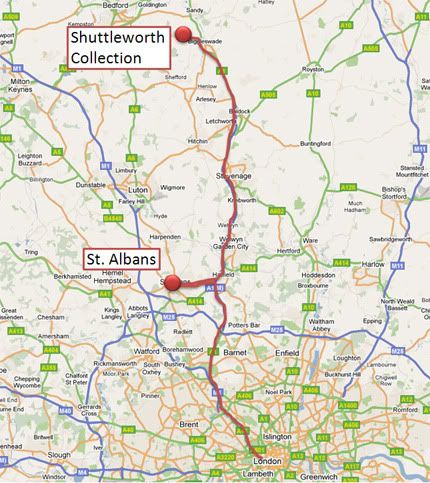 Today's destination was the splendid Shuttleworth Collection of vintage aircraft, near Bedford. On the way we stop at St. Albans for breakfast.
St. Albans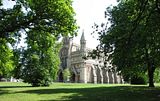 St Albans existed in pre-Roman times, originally named Verulam by the Ancient British Catuvellauni tribe. When the Romans invaded, Verulamium became the second largest town after Londinium. The town today takes its name from Saint Alban, who in AD 308 became the first British Christian martyr, beheaded at the orders of Emperor Diocletian for refusing to give up his faith. The Normans, Viking raids and the War of the Roses left their marks, but that's for another trip.
Today, St. Albans is considered as one of the prettiest towns near London, with notoriously high property prices.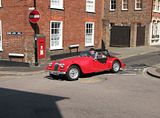 Shuttleworth Collection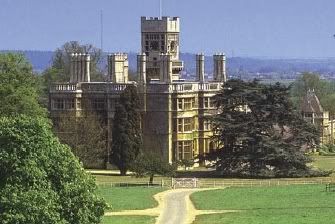 Founded in 1928 by aviator Richard Ormonde Shuttleworth, this is one of the most prestigious collections of very old aircraft. Due to the very strong winds today, we didn't see the Edwardian-era ones fly, but it was still well worth the visit.
Early attempts (Victorian era)
From left to right, Stringfellow's Monoplane 1848, Lilienthal's Normal Apparatus 1894, Pilcher Bat 1895 and Pilcher Triplane 1899.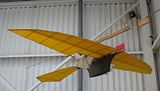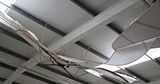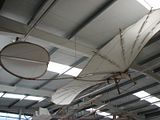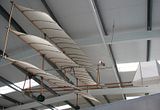 First aircraft (Edwardian era)
All these do fly, but only during evening airshows when the wind has calmed down. Today we could only see them inside their hangars. Oh well. An excuse to go to one of their evening airshows too.
From left to right, 1909 Bleriot Type XI, 1910 Deperdussin, 1910 Bristol Boxkite, 1910 Avro Triplane IV, and 1912 Blackburn Monoplane.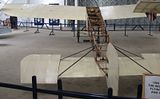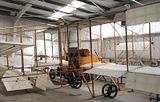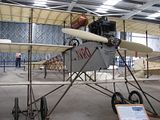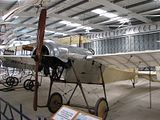 If you like this era, make sure you watch
"Those Magnificent Men in their Flying Machines"
.
World War I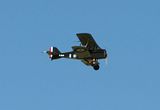 Again rather delicate aircraft that are too valuable to fly in windy conditions. Still, we had the immense pleasure to see a 1917 S.E.5A take off and fly for a couple of minutes before the pilot noticed an engine failure and decided to land quickly to avoid damaging the plane.
We also saw a Sopwith Triplane's demonstration of its rotary engine, as well as a Bristol F.2b Fighter, Sopwith Pup and Bristol M.1C.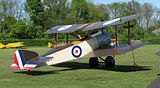 Interwar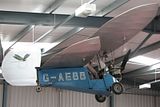 With World War I having proven the potential of aviation, the interwar period saw numerous new designs, some of which were quite outlandish. For example, the Mignet HM14 Flying Flea was designed by Henri Mignet specifically for the home-builder. It was very simple to build and fly, but after a great commercial start, the design proved faulty and resulted into a few fatal accidents. Mignet corrected his design, but by then it was too late and the type never recovered from the bad press.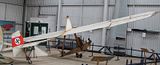 Another very interesting exhibit is the Schneider SG38 glider in Nazi colours. After World War I, Germany was not allowed an air force, but gliders were allowed. Many of the Luftwaffe aces of World War II had been trained in these basic Schneider gliders.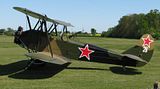 The Collection's pride is the Soviet Polikarpov Po-2, which was used for training, reconnaissance, ground attack, crop-dusting, and even pshychological warfare. In 1943, it was fitted with large loudspeakers for nuisance raids, broadcasting noises throughout the night to keep the enemy awake.
The Collection also includes a De Havilland DH53 Humming Bird, Hawker Cygnet, De Havilland DH51, De Havilland DH.60 Cirrus Moth, De Havilland DH.60X Moth, Southern Martlet, Hawker Tomtit, Dessoutter I, Comper Swift, De Havilland DH.88 Comet, Hawker Hind, Gloster Gladiator, Abbot Baynes Scud II, De Havilland DH82A Tiger Moth, Blackburn B2, Avro 19 Anson, Ryan PT-22, Spartan 7W Executive, two Miles Magisters and an Avro Tutor.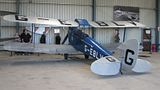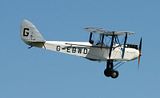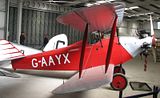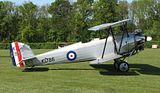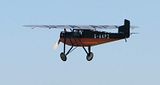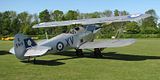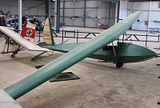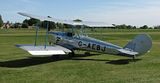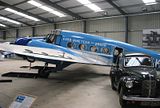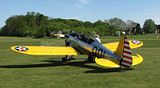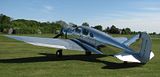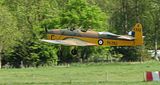 World War II
Thanks to its superb short-take-off-and-landing abilities, the Lysander was used as a "spy taxi". It was dropping and picking up secret agents at night during the Nazi occupation of Europe. As with many other planes in the Shuttleworth Collection, this is the last of its type that is airworthy.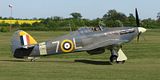 One of the most successful fighter aircraft of World War II, the Hurricane is best known for helping win the Battle of Britain. This is the carrier-based Sea Hurricane Ib. Again the only airworthy aircraft of its type in the world.
Postwar
Next, a F-86 Sabre. What a way to illustrate the amazing technological leaps from the beginning to the end of World War II! The Sabre is best known for its legendary dogfights with MiG-15s in the Korean War.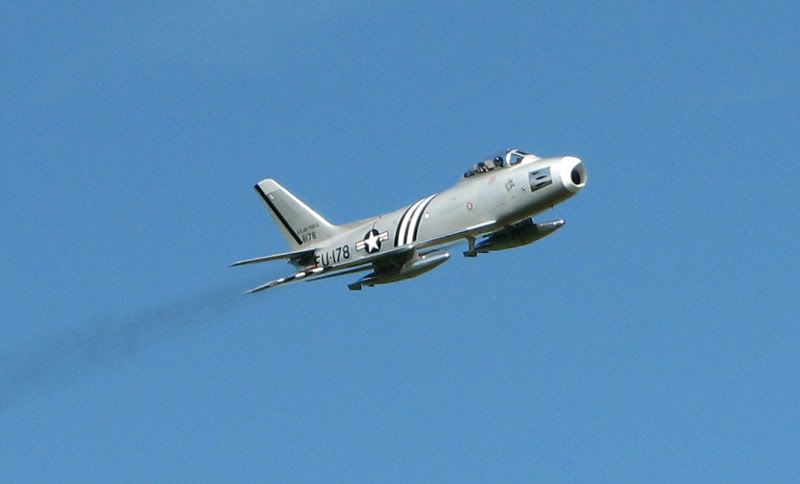 The collection also includes a De Havilland Chipmunk, Percival Provost, Ryan Navion, Antonov An-2 and Yak-52s.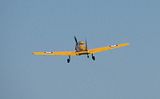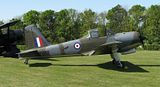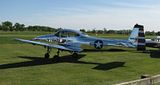 Yak-52 aerobatics: